The Power to Convene: The Jack C. Taylor Conference Center
Now Open!
Founded in Annapolis in 1873, the U.S. Naval Institute is the independent forum of the Navy, Marine Corps, and Coast Guard – a place where open and independent debate flourishes.
In 2018, the Naval Institute set a bold goal to build a physical flagship, a venue where those committed to providing the nation the finest Sea Services could convene to discuss and debate issues of importance to sea power and global security. To that end, on 18 September 2019, the Naval Institute broke ground on the Jack C. Taylor Conference Center, which will adjoin the organization's headquarters on the Yard of the U.S. Naval Academy. Construction of the Conference Center will be complete in June 2021.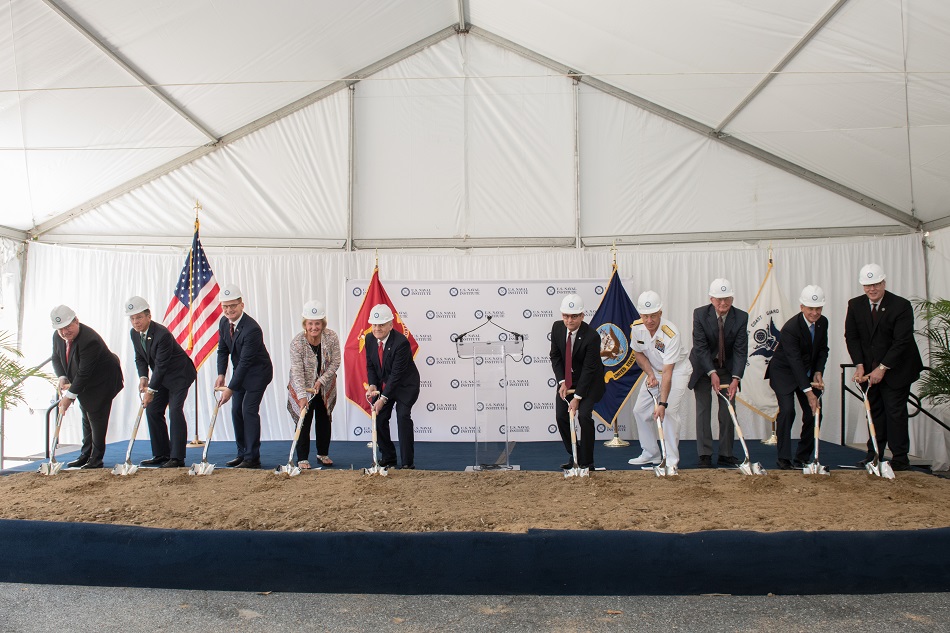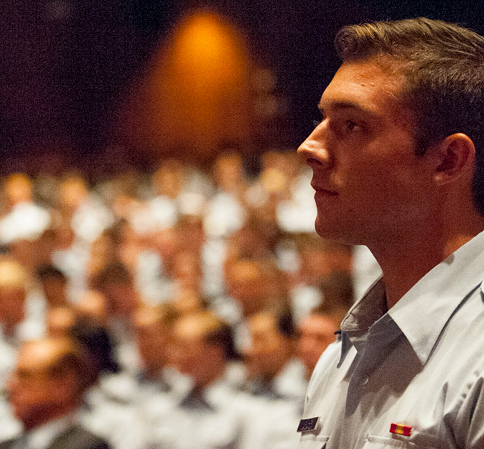 For the Naval Institute, the Jack C. Taylor Conference Center will provide new opportunities to promote diversity of thought and engagement and serve as the place for face-to-face conversations that will spark change and innovation within the Sea Services. For the public, the Conference Center fills a critical gap by offering a unique meeting space in historic Annapolis featuring a 406-seat auditorium with theater lighting and high-end acoustics, the most current display technology, five meeting rooms, rooftop reception space, and a catering kitchen. The center is LEED Silver certified and can accommodate classified discussions on an as needed basis.
The Conference Center is named for Jack C. Taylor, a decorated World War II U.S. Navy fighter pilot, entrepreneur, business leader, and philanthropist. Mr. Taylor is well recognized as an American success story who embodied Navy values and credited the Navy for his success. After combat duty flying from the decks of the aircraft carriers USS Essex (CV-9) and USS Enterprise (CV-6) in the Pacific Theater, he returned home to St. Louis and founded Enterprise Rent-A-Car in 1957, naming the company after the famous carrier from which he flew. The Taylor Family honors their patriarch with the naming of the Conference Center, carrying on his proud association with the Navy and encouraging education and learning for all.